Our Qualified Debt Relief Attorneys
Will Help You Decide Which Type Of Bankruptcy Is Right For You
Facing a mountain of debt can bring crippling fear, overwhelm, and anxiety, overshadowing every aspect of your life and stealing your happiness. As leading bankruptcy attorneys in Arizona, Want a Fresh Start is dedicated to helping you take back control of your life through managing your debt, whether through a payment plan or filing bankruptcy if appropriate. We can help you understand the options available to you!
3

Signs That It's Time For a

Fresh Start Through A Bankruptcy Filing
1

Creditors Or Debt Collectors Are Constantly Calling & Harassing You

It can be difficult enough to conquer debt on your own, let alone have creditors and collection agencies breathing down your neck. You deserve better than daily phone calls and letters from collectors harassing you about your debt! If this describes you, it may be time to schedule a free consultation with our Arizona bankruptcy lawyers at Want a Fresh Start.

2

You're Behind On Credit Card, Loan Or Mortgage Payments

Once you fall behind on the required monthly payments for a credit card, medical bill, or mortgage loan, it can be essentially impossible to get caught back up. The payments continue to pile up while the interest increases exponentially, and soon you are buried under a mountain of debt. Our bankruptcy attorneys near you in Arizona can help you find the best solution, at no cost to you.

3

You're Struggling With Garnishment, Lawsuits, Judgments, Repossessions, & Foreclosure Notices

Making ends meet and paying the daily bills while also dealing with wage garnishment, lawsuit, repossession, or foreclosure can be virtually impossible. You have lived with this burden long enough! As experienced Fresh Start bankruptcy attorneys, we can help you find a debt-free life and start over with your finances. Contact our lawyers today to learn about the debt solutions available to you!
A Clear, Government Approved Process That Can Give You a Fresh Start

Without Bankruptcy, Debt Could Haunt You & Your Family For The Rest Of Your Life

Bankruptcy Is Not a Badge Of Dishonor,
It Is a Constitutional Right
While bankruptcy is not the answer for everyone, it can provide the fresh start you need to eliminate debt and provide for your family and their needs. There is no need to feel ashamed or embarrassed! Our Fresh Start lawyers are on your side to make the process easy and painless.
Our Bankruptcy Law Firm's Process
Register Today For As Low As $200 A Month
Our Fresh Start law firm has the lowest bankruptcy fees in the state, but you can still expect high quality service from start to finish.
We'll Take Care Of All Payments, Including The Registration Fee
Compare our service and zero down bankruptcy program to any other attorney in Arizona, and you will see that we are the most affordably priced.
Get A Fresh Start Through A Chapter 7 Or 13 Bankruptcy Filing
Our bankruptcy lawyers will help you determine if Chapter 7 or Chapter 13 bankruptcy is the best solution for your financial situation.
Why Choose Our Arizona Bankruptcy & Debt Relief Lawyers
Professional Legal Counseling To File For Bankruptcy & Deal With Unmanageable Debt
Results-Driven Legal Representation For Chapter 7 & Chapter 13 Bankruptcy Filings
When you choose Fresh Start Bankruptcy Attorneys to help you overcome crippling debt, the hardest part is the first step to make the call. We understand the vulnerability and courage it takes to ask for help, so we try to make the process simple and stress-free.
When you need us, our bankruptcy attorneys are here. You don't have to struggle with debt alone! We offer totally free consultations 7 days a week, at convenient locations across Phoenix. Our attorneys are on your side!
Legal Counseling Regarding Life After Bankruptcy & How To Gain a Fresh Start
One of the best things about working with a Fresh Start attorney is that we are with you every step of the process and beyond. From the moment you reach out to us seeking a solution, to life after bankruptcy, our team is ready to offer guidance, support, and sound counsel.
We don't simply help you file bankruptcy and then leave you to figure out the rest. Instead, our attorneys help you make a plan for the future, to ensure your fresh start extends beyond the case filing.

Skilled Bankruptcy Attorneys With Years Of Experience Serving Phoenix & Tucson Residents
Many bankruptcy law firms try to take advantage of your financial situation by pressuring you into a quick decision. Our law firm is different! Each of our fresh start bankruptcy attorneys in Phoenix offer a free consultation where you can take time to learn about the options available to you. We have years of experience counseling clients facing all types of debt!
What Happens If You File For Bankruptcy?
Benefits Of Filing For Chapter 7 or Chapter 13 Bankruptcy In AZ
While eliminating debt is one of the biggest benefits of filing for bankruptcy, there are actually many advantages to consider. Consumers who are eligible for Chapter 7 bankruptcy may be discharged from most unsecured debts such as credit card debt, medical bills, and gas card debt. Debtors who file for Chapter 13 bankruptcy are allowed to keep property and repay their debts over time, at a more affordable rate. Visit with our attorneys to learn more!
Credit Card Debt, Medical Bills, & Other Debts Can Be Minimized Or Eliminated
In a Chapter 7 bankruptcy, unsecured debts can be completely eliminated. This includes credit cards, gas cards, medical bills, and more. A bankruptcy trustee will be appointed to gather and sell your assets to help repay your creditor, and give you a fresh start. A Chapter 13 bankruptcy allows you to restructure your debt repayment.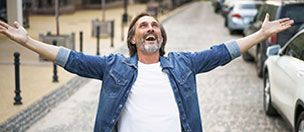 Stop Wage Garnishment, Foreclosure, Reposessions & More
We can stop your wage garnishment or repossession on the first day, without it costing you a single penny. The process is quick and simple, and we are ready to advocate for you from the moment you choose to take the next step forward. Don't hesitate to reach out to our Fresh Start lawyers in Phoenix!
The Court Issues An Automatic Stay Of Bankruptcy That Halts Creditors & Debt Collectors
Immediately after a bankruptcy case is filed, the court issues an automatic stay against creditors. The automatic stay immediately halts all types of collection efforts including phone calls, garnishment, foreclosure, repossession, and harassment from collectors. It is a fundamental protection for debtors designed to give them a break from the pressure of collection efforts.
Our Clients' Testimonials
Arizona Bankruptcy Attorneys With 5-Star Rated Reviews

Easy process and we filed the same day. What a difference it has made in our life. We started rebuilding our credit the very next month with their payment plan! I'm happy, my husband is happy, and we owe it to Want A Fresh Start.
100% Guaranteed Client Satisfaction
Sara Finch | Phoenix, AZ ★★★★★
Frequently Asked Questions
About Bankruptcy Law
Read Our

Bankruptcy Law Blog, Articles & Laws Information
Get A Fresh Start
Contact Our Arizona Bankruptcy Law Firm